KRONTEC Developments
The continuous development of new products which stand out from the competition by its improved performance, contribute to the growth of our company. Our greatest challenge will always be: maximum flexibility and speed coupled with the highest quality and precision.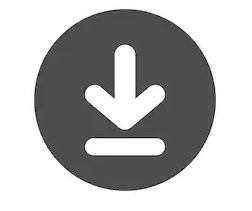 Air Jack
Our patented air jack with new, innovative technology and springless design offers high stability due to its large diameter. Bespoke solutions and lengths on customer request are possible. The most advanced part about our air jack is the integrated pressure relief valve, which automatically reduces overpressuring the product.
REFUELING COUPLING
The Krontec RFC refueling coupling is characterized by high flow rate, maximum safety and an excellent price / performance ratio. We are constantly trying to optimalize our refueling coupling in order to meet every customer request. Find out more about our latest version here.
HYDRAULIC SYSTEM
Krontec-hydralic systems: tested under extreme conditions - verified by specialists! For 20 years we have specialized in hydraulic systems bespoke to customer specifications. all of our lines are checked and pressure tested before delivery (100% testing), on request they can also be rinsed and cleaned. Our high standards regarding pressure testing and (technical) cleanliness of hydraulic systems guarantee complete reliability and safety. Our systems range from brake lines, oil, fuel, pneumatic and hydraulic lines: In addition, we also supply special purpose-solutions for the cooling of hybrid systems.
Passion
Highend-Silencer for hunting weapons - developed and produced by one of the top F1-suppliers
Unique and superior technical approach for the hunting sport with optimum values at the shooters ear - certified by DEVA. Extremly resistant, self-cleaning coating. Unique excentric design, minimzed limitations in the field of view, perfect for driven hunts. Minimized recoil and muzzle rise, heals bullet fear and perfect for big calibres. Perfect for night vision technique. Inner Titan Grade 5 core with 10 years warranty. Handy, non-reflecting surface. Developed by hunters for a hunters lifetime, tested by professional hunters. Multitool included , open sight and picatinny adaptor available
100% climate neutral product: Hunting is sustainable - that's why we plant where we hunt.

!PRODUCT RECALL - SILENCER OR60!