07.03.2023
!OUT NOW KRONTEC SKATES!
... to complete your airjack equipment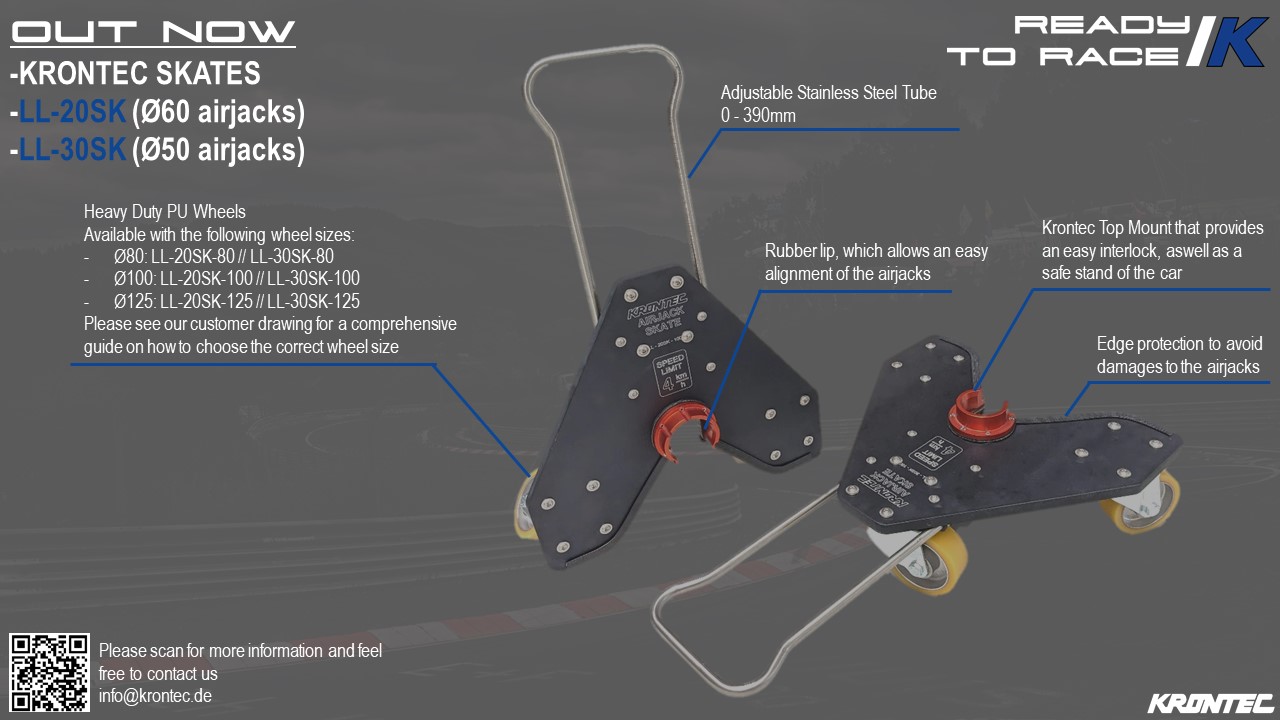 Skates with an OEM fit that provide an easy interlock with the airjacks, aswell as a safe stand of the car. No more damaged airjacks and piston tubes due to 3rd party top mounts or sharp edges on the skates. Available for both airjacks (Ø50 & Ø60) and with 3 different wheel sizes to perfectly suit your application and your race car!
Please have a look at our customer drawings for a comprehensive guide on how to choose the correct partnumber and wheel size.
To get there, please scan the QR Code on the right or click the link below.
In case you have any further questions, feel free to contact us!
info@krontec.de